D&D Technologies is recognized  as the leading manufacturer of innovative, premium quality gate
            hardware. All D&D products are manufactured from the highest quality materials and undergo
            rigorous testing to ensure that they meet D&D's quality standards. D&D products are backed
            by a written warranty, with some of the best product support programs in the industry!  


LOKK-LATCH
Key-lockable - no padlocks
Independently locks and unlocks from inside or outside the gate
Durable polymers with 360-grade Stainless Steel components
Round version for chain link available

Low cost, versatile latch.       
 
 MAGNA-LATCH
#1 Child Safety Gate Latch in the world!

Self-latching and key lockable     

Patented magnetic triggering

No mechanical resistance to closure

Horizontal/vertical adjustment
Meets safety codes (highly child resistant)
Tested to 400,000 cycles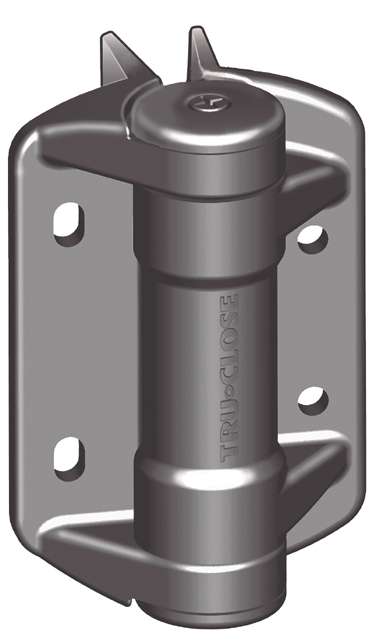 TRU-HINGES
Self-closing (internal stainless-steel spring)
Models for regular & heavy duty gates
No external spring required
Patented tension adjustment
Models for gates up to 1,000 lbs. (453 kg.)
Tested to 200,000 cycles (heavy duty)
GATE STOP
Shock absorbers reduce gate slamming noise
Extends the life of the gate
Helps maintain gate alignment
Double face fixing for added strength







Ironex Aluminum Fencing & Railing Ltd.                  
4630 Walker Road                                                              
Windsor, Ontario, N8W  5V6                                             
Phone/Fax: (519) 972-9030
E-mail: cil@ironex.ca
www.ironex.ca